BAR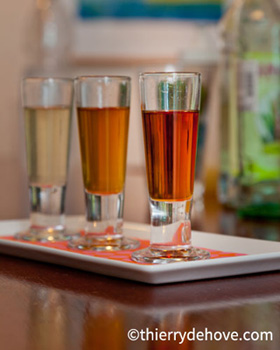 In addition to a complete premium bar, we offer fun flights of tequila and rum as well as a great specialty cocktail menu. We've also hunted high and low to create a list of close to 200 different rums. The Caribbean is the epicenter of world rum production and virtually every island group is represented.
Join us for a drink or light dining on our new patio. Romantic twinkle lights over a meandering tropical garden create a peaceful place to spend an hour or an evening.
"These wine lists display excellent breadth across multiple wine growing regions and/or significant vertical depth of top producers, along with superior presentation. Typically offering 350 or more selections, these restaurants are destinations for serious wine lovers, showing a deep commitment to wine, both in the cellar and throughout their service team."
—WINE SPECTATOR, BEST OF AWARD OF EXCELLENCE – 1,093 winners worldwide
Wine
Blanchard's award-winning wine list offers over 500 selections and has been recognized as one of the finest lists in the Caribbean by Wine Spectator Magazine for over 20 years. Our philosophy about wine is all about enjoyment and we completely avoid the attitude often associated with a great wine cellar. Please note our wine list changes constantly so a specific selection may or may not be available on a particular evening.
Transporting wine to a tiny tropical island has its challenges. We purchase the vast majority of our wines directly from the winemakers themselves and bring everything to Anguilla in temperature-controlled containers. We've traveled to France with Miguel, our wine steward, to find many of the wines on our list and hope you enjoy our selections.