BLANCHARDS COVID-19 RELIEF FUND
We know the world is struggling in the fight against COVID-19 and we're all in this together.
Although it's uncomfortable to ask, if you are able, we would greatly appreciate your help.
The people of Anguilla are facing the worst economic disaster the island has ever seen.
LEARN MORE
Weddings
Blanchards is world-renowned for its mouthwatering food and exceptional service.
Rest easy knowing that our extensively trained team is here to make your wedding celebration both magical and effortless. We specialize in rehearsal dinners, welcome parties, wedding receptions and ceremonies and we partner with wedding planners and individuals to create the wedding of your dreams.
EVENT VENUES
Blanchards is the ideal setting for a picture-perfect, unforgettable wedding. Both of our restaurants are located on one of the most pristine Anguilla beaches with white sands and the turquoise Caribbean Sea just steps away.
Owned and operated by Bob and Melinda Blanchard for over 25 years, Blanchards has been recognized for its world-class cuisine, spectacular beach setting, and their genuinely warm, welcoming hospitality. Each venue has its own personality, catering to a variety of wedding styles from casual and simple, to eclectic and modern, or elegant traditional.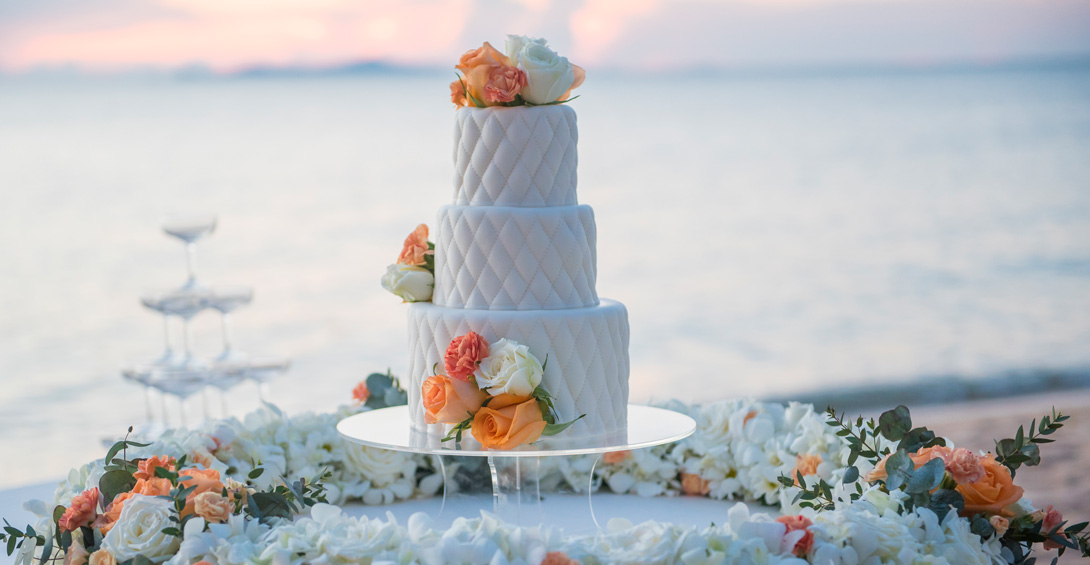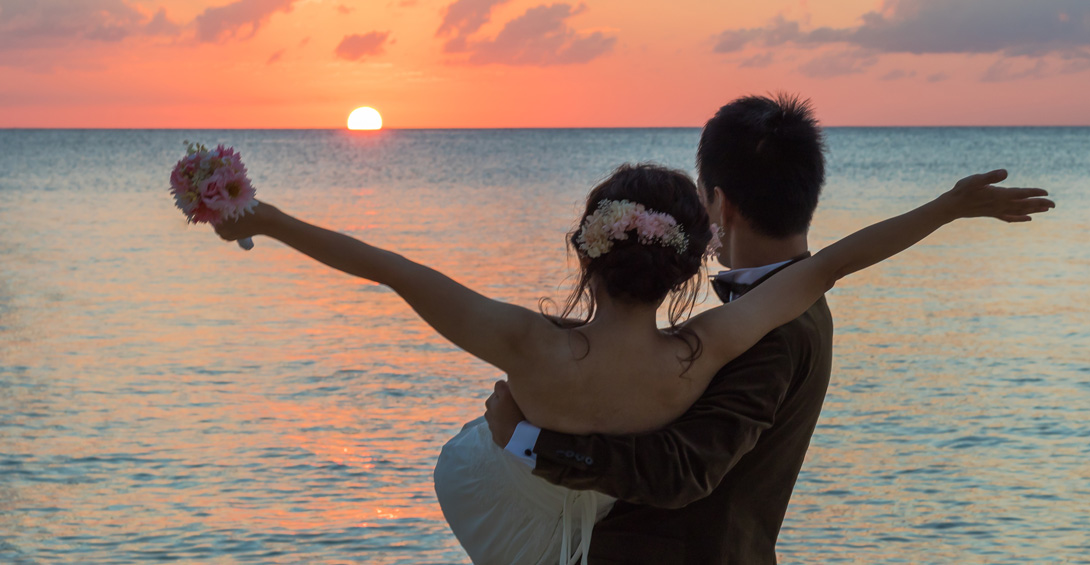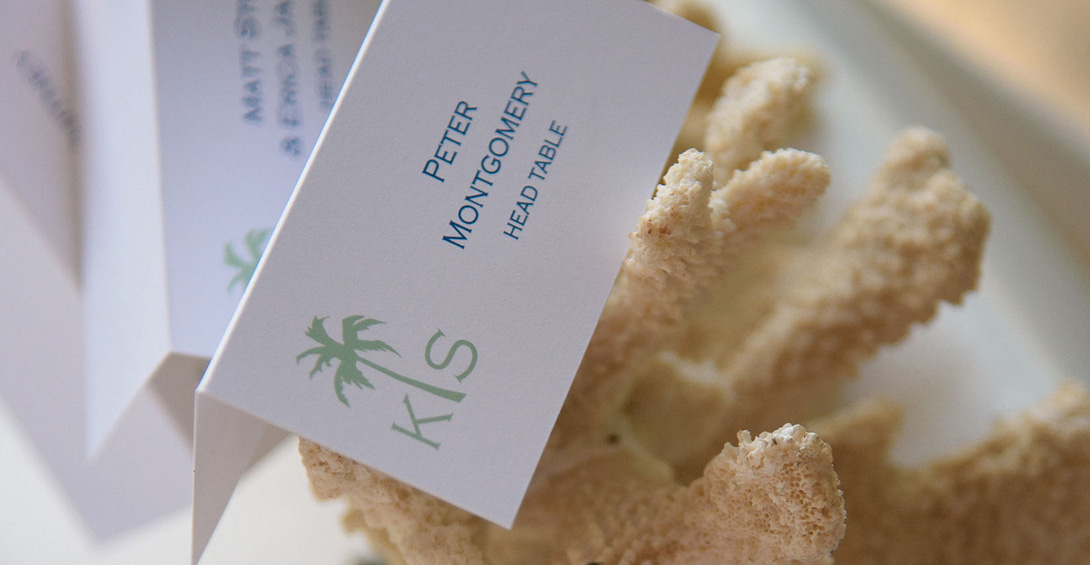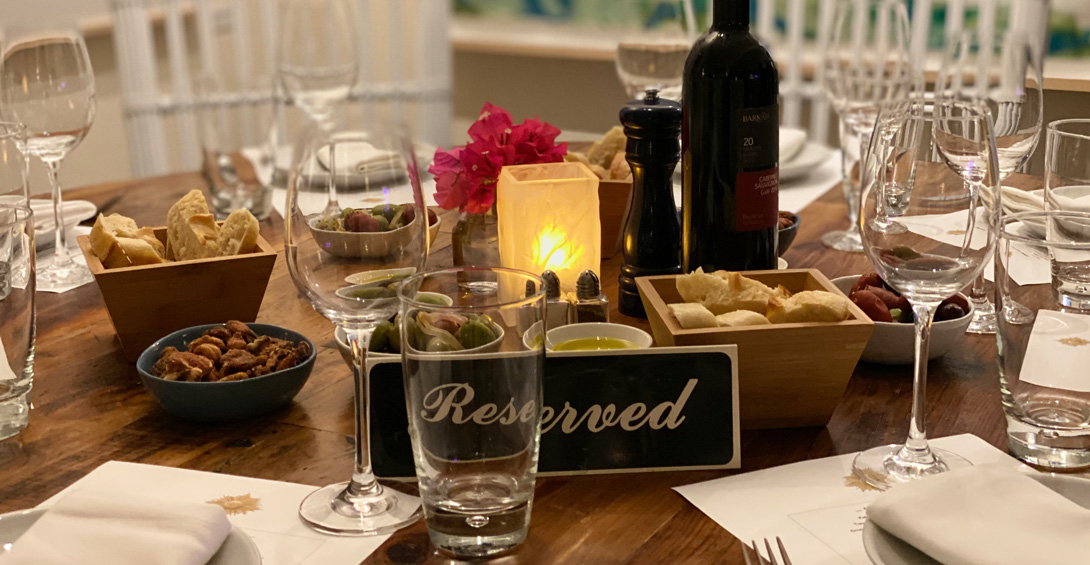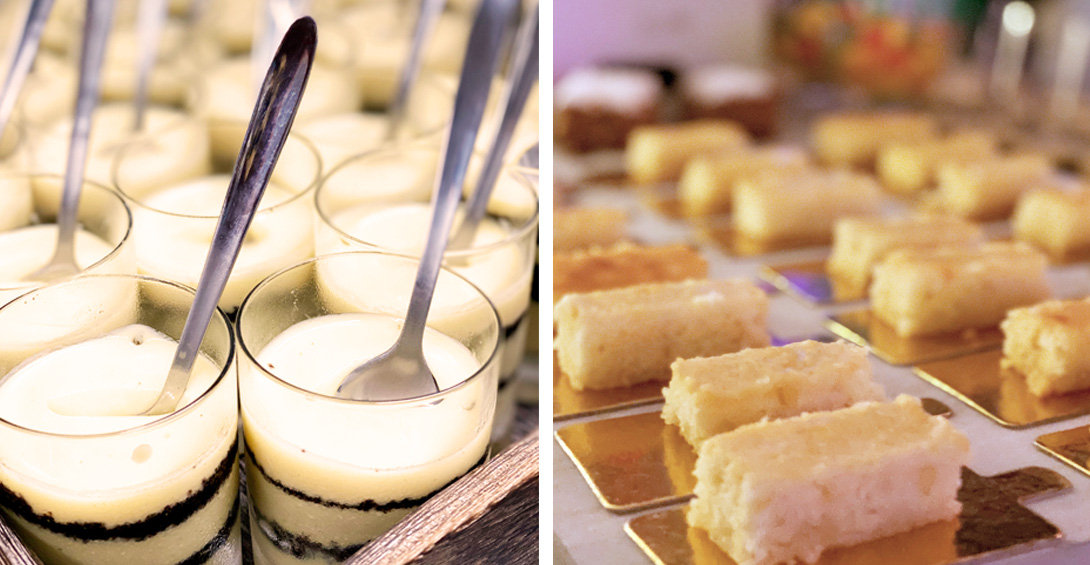 AREAS FOR WEDDING PICTURES
Both Blanchards and Blanchards Beach Shack have unique picture-perfect backdrops for your Anguilla wedding.
Meads Bay Beach: Both of our restaurants are located on this quiet, serene Anguilla beach with gentle waves and
spectacular sunsets.
Tropical Gardens: Our private, tropical gardens are filled with brilliant pink bougainvillea and an array
of tropical vegetation that blooms year-round. Rustling palm trees, lush foliage and driftwood
sculptures all make for spectacular backdrops.
Caribbean Architecture: The Beach Shack's colorful Caribbean hues and Blanchards' cottage style
architecture make a beautiful backdrop for wedding pictures and videos.
WEDDING DETAILS
We're here to help personalize your wedding with flowers, decorations, music and bonfires and work closely with outside vendors to coordinate the details. Let us know your wedding style and color palette so we can coordinate Blanchards to fit your vision.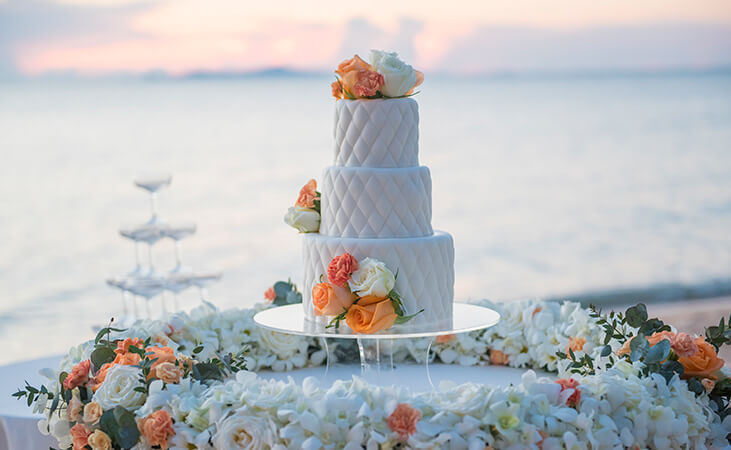 Wedding Cakes
Traditional or otherwise, wedding cakes are an iconic part of any reception. We work closely with a professional baker who makes fantastic traditional wedding cakes. For the couple who prefers an alternative, we make a variety of show-stopping desserts in house that are always a hit as well.
Testimonials
I just wanted to thank you both for THE BEST and most memorable wedding experience. You all completely exceeded our expectations and we could not have asked for anything more or had a better time. We truly loved everything about it! Every person there has made a point to tell us it was the best wedding they've ever been to! You both were so helpful and easy to work with throughout the whole process. You made our wedding the best day ever - I can't say that enough!!
- Lindsey Coughlin, bride
The venue was so breathtakingly gorgeous - we could not believe how beautiful it was!! And your staff could not have been better!! The bartenders were the best I've ever seen!! So extremely friendly with all of our guests and really added so much to the party. I cannot express how much we appreciate everything you all did and how amazing the entire night was - from start to finish! It was exactly what we wanted. Thank you so very much.
- Jeff Fletcher, groom